Philippe Pope, antique dealer in Nice, welcomes you on his website, Riviera Antiquités
You would like to sell ?

I buy everything, from small objects to all the furniture of a property.
Nice, 06 and Provence-Alpes-Côte d'Azur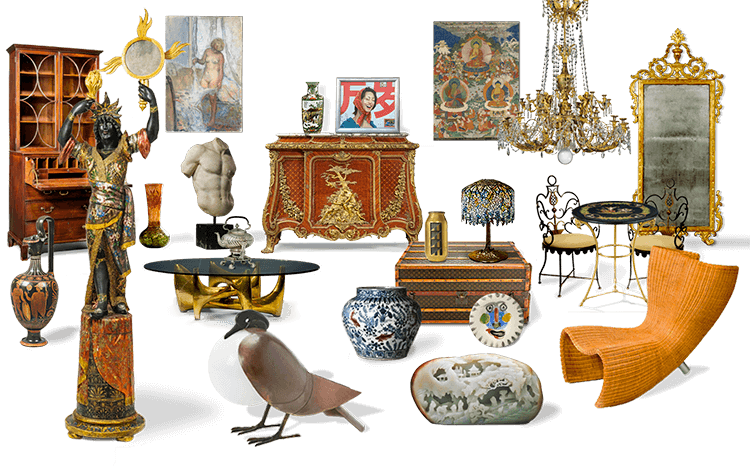 Antique dealer in Nice and on the French Riviera for more than 40 years,
My shop is located 5 rue Antoine Gautier, at the heart of the antique dealer district in Nice.

I purchase antiques at the best price and sell :
Antique and design furniture. Paintings, drawings, sculptures. Asian Art. European and Chinese Porcelain. Crystal from Baccarat, Lalique and Saint Louis, glasses by Daum, Gallé and Nancy's school. Clocks, chandeliers, mirrors, rugs and tapestry, silverware, jewelry, branded watches, luxury luggage. Decorative objects, both antique and modern.
Estimates and purchases are made upon appointment at your place or in our shop from Monday through Saturday, 8.30 AM – 7.30 PM.
Also remember to send me your photographs by Sms or by Mail
To make an appointment or send your pictures by Mail or Sms :


Philippe Pope
06 09 84 83 34
04 93 80 15 87

contact@riviera-antiquites.com
Appointements are complimentary and fast
Generalized expert
I started my business in 1979, with a focus on European antiques from the 18th, 19th and 20th century : paintings, drawings, prints, furniture, silverwear, as well as Roman and Egyptian archeology. I then developped my activities with modern and contemporary artworks and furniture, and 1925 to 1970 ceramics, including those manufactured by the renown Madoura workshop, in Vallauris. After opening a store in Monte-Carlo's Métropole shopping center, I started working with a foreign clientele interested in Napoleon III and Art Déco furniture, large scale paintings and decorative objects, as well as rare and precious art objects.
Asian Art
For the past decade, I have been developping a special interest in Asian Art, especially art from China, Vietnam, Japan, Tibet, India and Indonesia. I am interested in Chinese porcelain, jades, ivory goods, screens and lacquer panels from Vietnam. Zitan furniture and furniture made out of Huanghuali. Antique and modern asian paintings, as well as Bouddhist and Hinduist statues and figurines of bouddhas and deities. To find out more, I invite you to visit : chinetibet-expertise.com